new keyboard leopold fc750r with cherry mx blues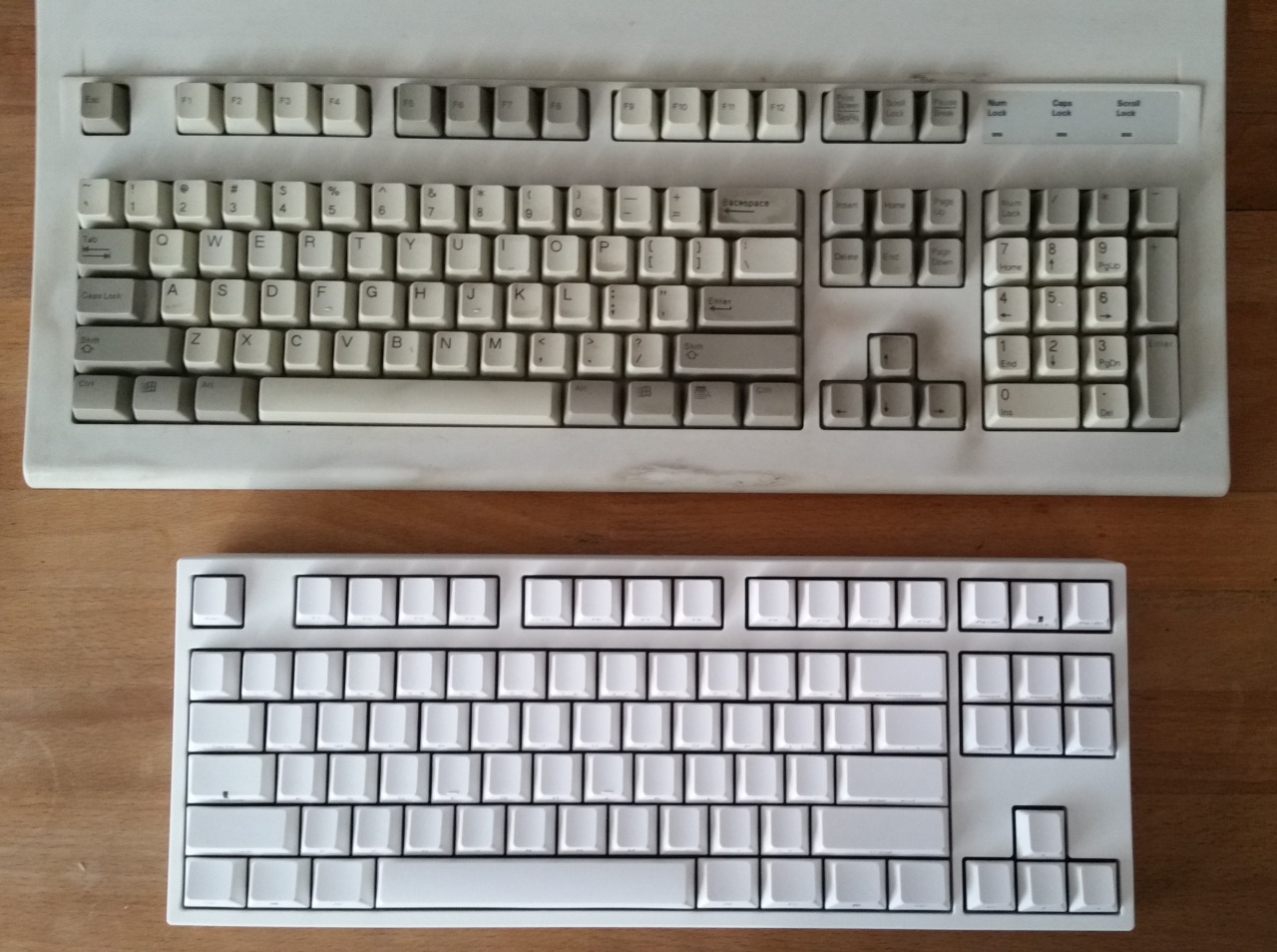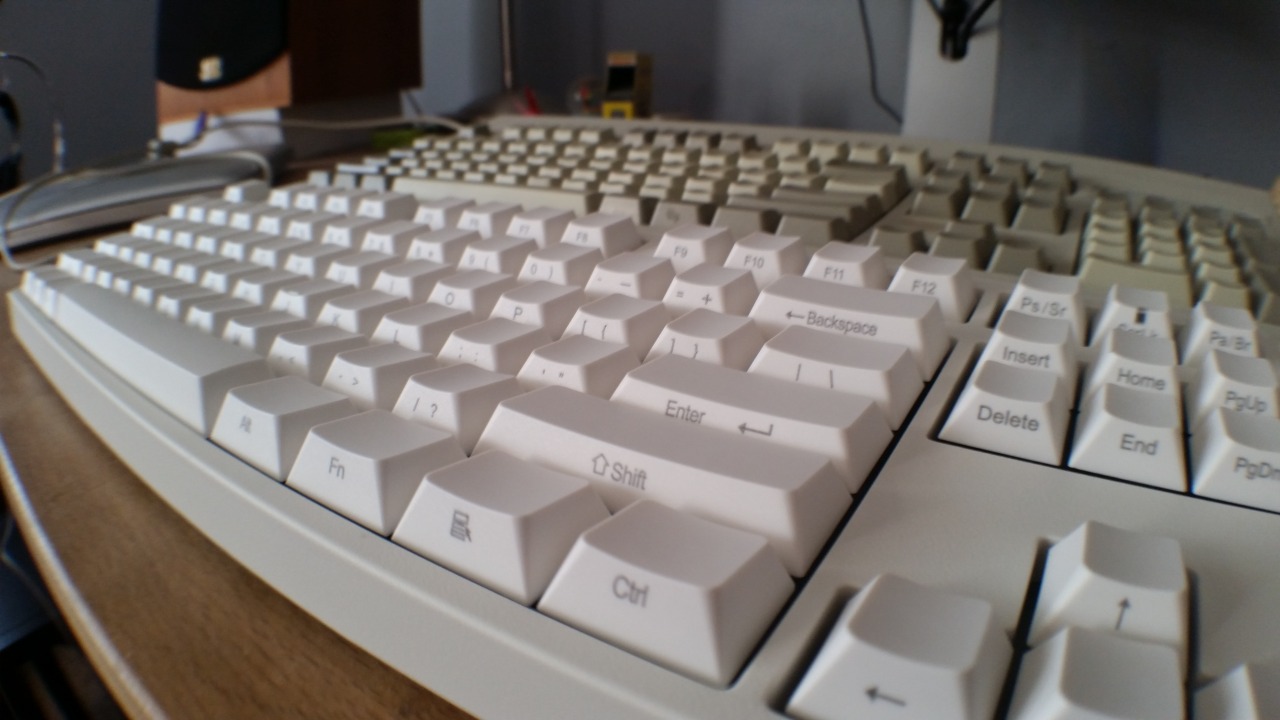 New keyboard! Leopold FC750R with Cherry MX Blues. I love the sharp click clack of blues and the PBT caps feel smooth and solid.
The Dell AT101W has served me well for two years and a thesis, but it's time to clear some space of the desk and move to a more modern switch. It works as well as (I imagine) it did when it was made in 1990.

Written on August 6, 2016